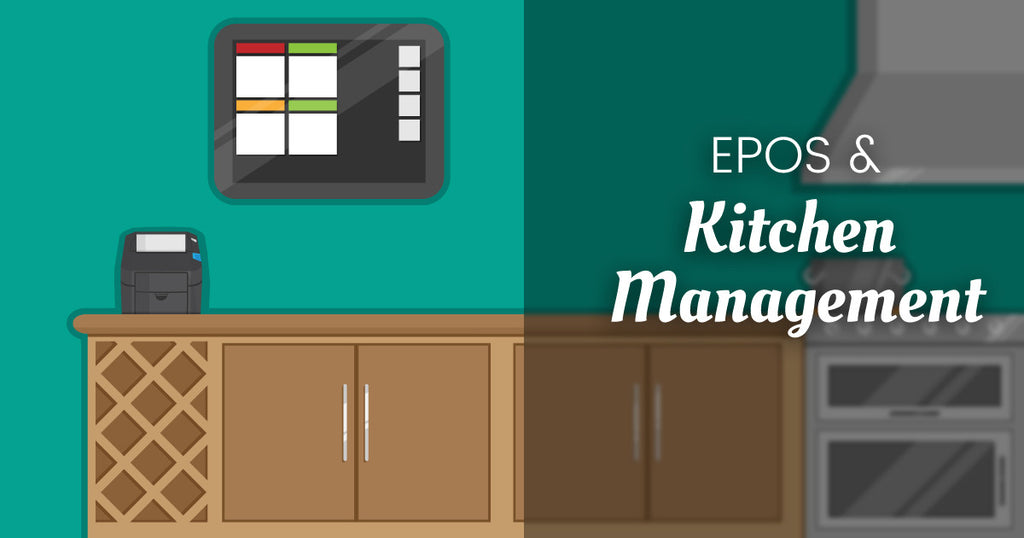 EPOS & Kitchen Management
We all know an EPOS system can make serving customers a much easier task, but for places like restaurants, takeaways and cafes the most chaotic place is also where the magic happens, the kitchen. In such a fast paced and potentially noisy environment, communicating customers' orders can often be an ordeal. So how can an EPOS system help to bring some organisation to this very important area?
Kitchen printer
A kitchen printer is one of the most common ways to communicate orders from your EPOS to the kitchen. The whole process can be automated through the EPOS system so that orders are sent straight to the kitchen printer without any additional input from the user.
Hand written kitchen notes can often be hard to read or lack important information, these issues are eliminated when using printed tickets. Most EPOS software will prompt you for important information like extras or cooking instructions and also give the user the opportunity to add additional instructions, all of which is printed neatly onto the printed ticket.
Ethernet printers are commonly used as kitchen printers as this is the most reliable, long distance solution. However, if the idea of drilling through walls and dealing with excessive wiring gives you sleepless nights, there are Bluetooth or WiFi alternatives.(Check out our Bluetooth adapters for a hassle free, wireless solution.)
Kitchen video
Kitchen video is a modern kitchen management solution. A touchscreen mounted to the wall of the kitchen receives all the orders from the EPOS system and displays them in real time. Orders are colour coded to reflect how long the customer has been waiting for and completing an order is as simple as touching the order on the screen! Parts of an order can even be crossed off when prepared to bring complete organisation to the food preparation process. With kitchen video, lost or damaged order tickets are a thing of the past and there's no more worrying about the printer running out of paper or paper jams.
When used with Infinity EPOS software, the kitchen video system will track how long the order process takes and how often customers are left waiting a long time for food so you can keep track of how your kitchen is performing.
For more information on our kitchen management solutions, contact a member of our team today!
0800 644 6664
sales@infinityepos.com