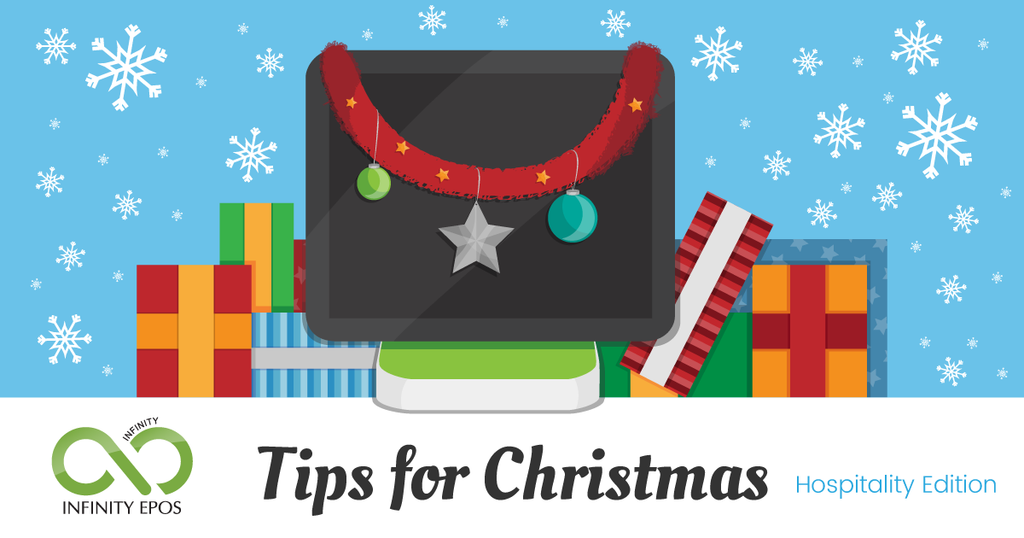 Tips for Christmas - Hospitality Edition
Christmas is a busy time for every business, especially businesses in the hospitality sector. Although it can be chaotic and stressful, the festive season is the most profitable time of the year. Creating the right atmosphere and experience for your customers is essential so here are a few tips to help you make the most of the festive season and give your customers the best experience possible to keep them coming back every year. Consider it an early Christmas present from us.
Christmas themed menu
If you're well organised, you've probably already got this covered. A Christmas themed menu is a must have for any restaurant hoping to embrace the Christmas spirit. When guests come for their Christmas parties or Christmas dinners, they are probably hoping something Christmassy, whether it be a simple turkey, cranberry and stuffing sandwich or a full blown Christmas lunch, make sure there is at least a few festive options. Try to avoid going over board, offering a huge festive menu can result in a lot of left over stock. Make sure you still have some of your traditional meals available to order too, particularly your best sellers, as not everyone is as excited for Christmas as we are!
Christmas drinks
At Christmas time, with so many Christmas parties and Christmas meals, people are more likely to spend a little extra on their drinks. On average, sales of spirits go up 40% in December so it's important to ensure you have plenty of stock and your staff know their premium spirits and cocktails and can serve them quickly and consistently. Having a list of Christmas or red and green themed cocktails can also really add to the Christmas atmosphere. Adding that little bit of exclusivity will encourage customers to purchase these once a year cocktails. Lastly, expect more parties to request champagne with their meals so make sure you stock up on those bottles of bubbly.
Deck the halls
Towards the end of November, more and more people start putting their Christmas decorations up, and your establishment should be no different. If you're well prepared, your decorations will already be up but if they're not, it's not too late! Even just a simple, nicely decorated tree can bring the Christmas spirit to your customers so there's no need to spend a fortune. Creating a Christmas atmosphere is enough to put customers in the mood to spend a little more during their visit.
Greetings and farewells
At this time of year, people are looking for different places than usual for their Christmas meal so you'll likely see many new faces. With so many new customers that could potentially turn into regular customers, first impressions are extremely important. Consider placing a member of staff at your main entrance and ensure each and every guest gets a warm welcome. Ensure the same happens for guests who are leaving. A friendly thank you or goodbye can make a big difference, it's also the last chance you'll get to speak to the customer and get very important feedback. Making a lasting impression is key to getting customers to return next year!
Keep it clean
This point is important all year round but with the chaos that the festive rush can bring, simple things like cutlery and glasses being clean and streak free can fall through the cracks. Cleanliness is one of the most important things people look for when checking out new restaurants and bars and something like a bit of lipstick on their glass is enough to stop them coming back and warning their friends against your establishment. Check every glass and piece of cutlery before placing it on the table or giving it to the customer, it may take a little longer, but it will keep your customers happy and ensure you don't receive a bad reputation.
Advertise for New Year
Once their Christmas meals and parties are over with, customers are going to immediately start thinking about their New Year celebrations. This is the perfect opportunity to push your New Year's Eve offers and encourage your customers to welcome in the New Year with you. Have a table set up near the exit full of leaflets with your New Year promotions or offer a voucher for New Year's Eve to anyone who orders a meal during Christmas.