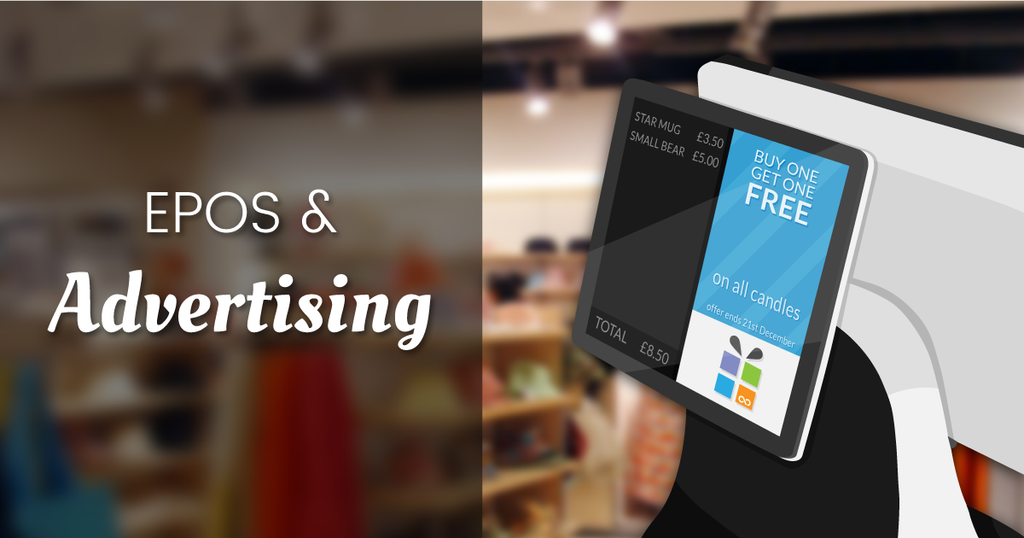 EPOS & Advertising
Big sales and discounts are a great way to attract both new and returning customers. Large signs and fancy adverts are great for attracting new customers but how can you encourage repeat custom through advertising? With an EPOS system, there are many ways to reach out to customers with deals and offers.
Second screen advertising display
With a second screen advertising display, you can show a customer their order whilst you're putting it through the till but you can also add advertisements in the form of images or videos. These advertisements can encourage immediate upsells or future purchases through deals such as buy one get one free offer on selected items or spend over £X, get Y% off deals.
Receipt advertising
Have a sale on? Put a simple ad at the bottom of the receipt to inform your customers or add a code on the receipt to get a discount on online orders and point this out to the customers when handing over the receipt.
Loyalty card advertising
Many places offer a customer loyalty system where customers can collect points to get discounts on purchases. If you have a regular sales time or a monthly double points weekend, place an advertisement on your loyalty cards. It's likely that if your customer keeps their loyalty card in their purse or wallet, they'll see the advertisement often and will be encouraged to return during your sales.
Guest pager advertisements
If you own a restaurant, a guest paging system can also help you with advertising. Guest pagers are given to customers that are waiting to be seated, when their table is ready, the pager flashes. Each guest pager comes with an advertisement space. If it's close to Christmas, you can encourage customers to book their Christmas lunch or advertise special offers like 2 courses for £X or buy one get one free desserts.
---
All these options are available with an Infinity EPOS system.
Call a member of our team today on 0800 644 6664 for more information
---