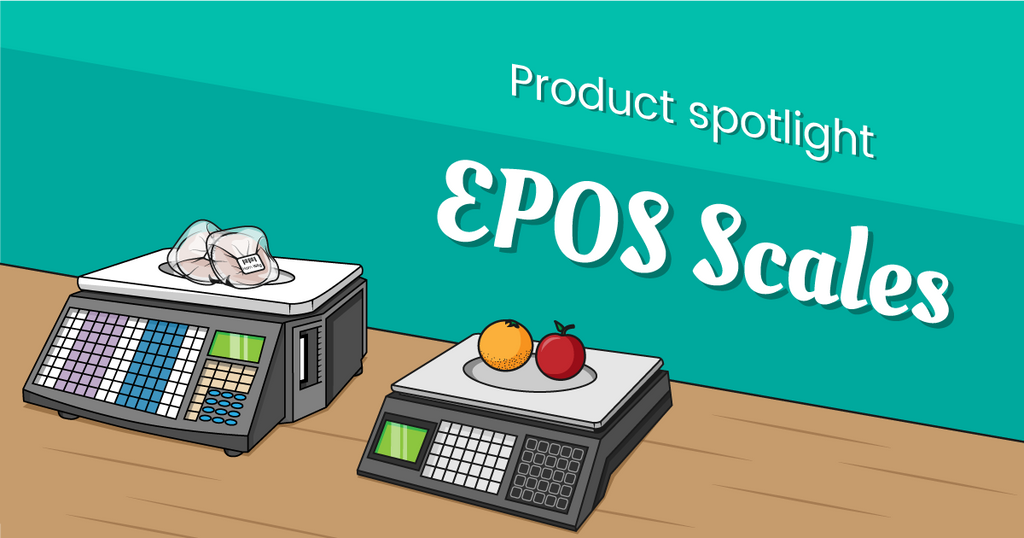 EPOS Scales - Product spotlight
If you own a deli, butchers, grocers or even a sweet shop, you'll know that an EPOS system alone won't make selling your products easier. An EPOS system and electronic EPOS scales can help to automate the sale of fruit, veg, fish, cheese and other products sold by weight. A system with integrated scales will calculate the price of the item selected on the scales based on its weight and add it to the order on the EPOS system. This is particularly useful for items such as fruit and veg which customers bag themselves. Barcode label printing scales are another option. Instead of putting the order through the system, the scales will print off a label with the calculated price, the weight, name of the product, nutritional information and a barcode which can then be scanned into the system. As the scales are only reliant on an EPOS system for the initial setup, they are very useful for deli, fish and meat counters where, once the item is prepared, the customer takes the item to the checkout for payment rather than paying at the counter.
Here at Infinity EPOS, we offer both integrated and label printing scales. Both products are certified for legal trade in the UK.
The LS2S barcode label printing scales is our most popular EPOS scale. It features 112 programmable keys, each with 2 item options for a total of 224 items available to select on one keyboard. The scales can store up to 4,000 PLUs and features a backlit display for easy visibility in low light conditions and a thermal label printer. A pole customer display is also available for the scales to display weight and price to the customer for confirmation before printing the label.
The PS1D integrated scales is heavy duty with a stainless steel top and can be used with an EPOS system, cash register or a simple computer. The scale has 35 programmable keys with 2 items per key resulting in a total of 70 selectable items. It also features a low power design so it can run for up to half a year on just 3 AA batteries!
---
Call us today for more information on our EPOS scales or to place an order

01792 447266
---